Becoming More Than Just a Real Estate Salesperson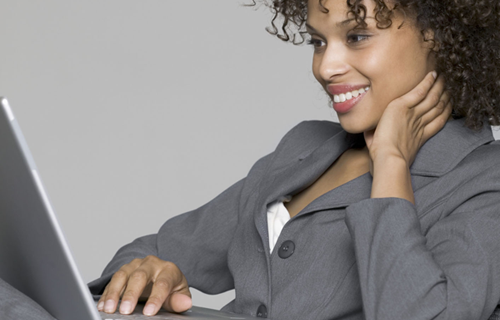 Today's brokerage clients demand more of their real estate professional than before, and successful agents and brokers recognize this. I deal with many real estate professionals across the spectrum of success, and have noticed that the more talented brokers are the ones who make themselves the single resource that clients trust in connection with all their real estate decisions. But becoming that trusted adviser requires more than just sending holiday greeting cards or monthly newsletters. Here are some suggestions:
Have you refinanced? If you have not called every client you have ever worked with and asked them if they have refinanced recently, then you're missing a great opportunity. Very few homeowners who have not refinanced in the last 180 days would not benefit from doing so again now, even with the added closing costs of doing it again, given the historic and unprecedented interest rates we are seeing. This "gentle reminder" is also a way to introduce your client to a preferred financing expert to ensure that your client is in capable hands during the refinance. It's also a nice excuse to make a call to your prior clients and catch up.
How are things going? A buyer I represented 3 years ago called me recently and asked me to help him again now that he was selling. There was a deal on the table and he wanted to forward his broker my contact information. "Of course," I responded, happy to help, but was curious about why he was using a different broker than the one who had assisted him in the purchase 3 years ago, and who had originally referred him to me. So I asked. "Oh, I liked her very much," he responded, "but I hadn't heard from her in a while and wasn't sure if she was still in the business, so I asked a friend at work who they used and got a referral." Sometimes, we just need to keep reminding clients that we're still in the business and still there to help them.
Control the referral. Last year I represented a seller who decided to rent, rather than buy, for a year or so. The broker who had represented them successfully on the sale – and who they liked very much – didn't do rentals and instead referred the seller to a colleague to handle the rental. The referring broker moved on to another deal, and simply didn't stay involved in rental part. Now, after a year of renting, the buyer is back in the market, looking for a new apartment and calling me for counsel. But this time they are using that "rental broker" for the purchase. Be careful about handing your valued clients over to another agent, and if you must because they need an expertise that is not yours, be sure to stay involved, insisting to go along on rental showings even if you're not taking a commission. This is "your client" and you need to stake your claim.
Attend the closing. When you're not there, clients always ask me, "where is the broker?" I know, it's not really necessary, and someone can pick up your check, but for clients this is a huge day, and the culmination of a sometimes long and exhausting transaction. Clients are let down when the broker doesn't show. And it's an easy way to show up and bring a nice gift for the client and wish them well on their next chapter. Hopefully, they'll do it all again in a couple years and call you when they do!
Understand your business. I know closing costs aren't the sexiest part of real estate, but buyers need to know and sellers always ask. So learn them, and learn them cold. It will set you apart from the pack and make you a valuable part of the transaction from the outset. Here's a guide I've written that can help you figure them out.