Before the Renovation Begins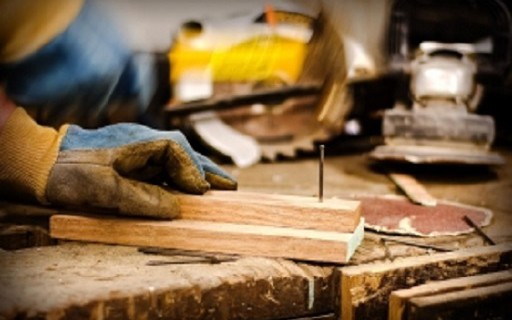 With the epic shortage of inventory in the NYC market comes the inevitable resurgence of one of the most traumatic of housing endeavors: the renovation. In the post-Lehman buyer's market renovations fell out of favor, with home buyers opting instead for finished products. But with the rapid turnaround of the recent year, once again buyers are considering renovation projects fueled, in part, by a lack of suitable alternatives.
Ask 10 people who have been through a renovation if they would do it again, and you are likely to get 8 adamant "no's". So what makes some projects successful, while others torture homeowners to the point of vowing never to try it again?
Here's a lawyers guide to making that project work well.
Assemble The Right Team: Inevitably, unhappy renovators complain about at least one member of the team not living up to expectations. But selecting the right professional takes time, and in the rush to get started many renovators will simply chose by asking a friend for a referral, or a colleague, without interviewing hard several different candidates to ensure shared vision and mutually-agreeable expectations.
The Architect: Is the glue that holds the project together. But architects are artists, and the failure see "eye to eye" on the vision of a project can cause needless delays, and frustration. Be sure to talk about what you seek to achieve, and, most importantly, set a budget early and insist that your team stick to it.
The Designer: Piano tuners often can't play one. They are technicians, who know the nuts and bolts of the instrument but can't make it sing. And not all architects have the eye for style and design that makes the difference between a house that is solidly built and won't fall down, and one whose aesthetic is memorable and impressive.
The Expeditor: Often engaged by the architect, the expeditor guides the team through the web of regulatory compliance present in the NYC housing market. Keeping on schedule is imperative in a project, and the expeditor ensures that the proper permits are in order at the right time. And ensure that the expeditor closes out any permits filed, with a letter of completion at the finish of a project to confirm that all proper inspections were obtained.
The Contractor: Interview many, choose one. And don't select just on price, although that's important. Ability to stick to budget is far more important than the initial quote. But the top three complaints about contractors: can't stay on schedule, can't stay on schedule and can't stay on schedule. So set out a timetable that is realistic, and hold the contractor to it.
The Lawyer: A $250,000 renovation cannot be summed up in a one-page contract. It's impossible. And like insurance, spending money up front on a solid contract that often won't need enforcement is money well-spent.