Buying New Construction Before It's Built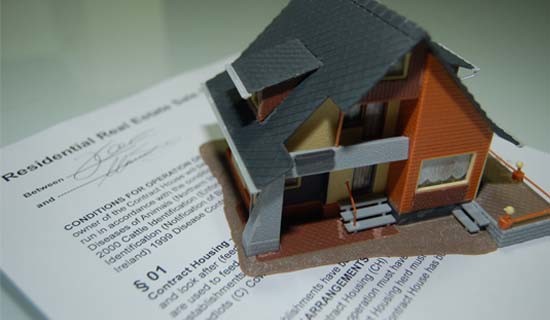 One of the realities of the post-Lehman real estate world in the New York metropolitan market is that construction financing for new development dried up, resulting in a dearth of new construction/conversion projects coming on line. And for those already in the pipeline, homebuyers were less inclined to buy off "plans and specs," having seen the troubles of those who went into contract months or years before Lehman only to have their apartments get delivered for closing after the market had corrected significantly downward. Many simply "walked away" from those deals, making the calculation that it was cheaper to leave a 10% contract deposit on the table than to buy an apartment that had already declined in value from its pre-construction price by more than 10% in a free-falling market!
But with stability returning to a now robust real estate market, pre-construction opportunities are back. Developers are once again offering buyers the opportunity to "lock in" at today's prices months or years before units are planned for delivery. And buyers are once again kicking the tires on these offers when faced with the reality of a limited inventory in various price / location sectors. In the right circumstances, these deals make sense for buyers, but there are important factors that must be considered by prudent purchasers before entering into a pre-construction contract for an apartment that will not be ready for delivery for a lengthy period of time.
Outside dates: It should be no surprise that construction estimates for completion of projects can "slip" due to delays both within and beyond the control of sponsors. For example "site conditions" in a conversion of an existing building happen when something is uncovered during the actual construction process that was not anticipated by the architects drawing the plans. Find an ancient burial ground for Native Americans while excavating? Exciting news for the anthropologists, but be prepared for a lengthy delay as construction comes to a halt while the remains are carefully unearthed and preserved. So what happens to the buyers in this situation? Like almost all real estate deals, it depends on the contract. Most new offerings of condominium apartments have built in outside dates in the plan, requiring a sponsor to offer purchasers their money back in the event that delivery of the unit is delayed beyond a target, but those inherent deadlines often give forgiving cushions to the builder, sometimes not kicking in until more than a year has passed beyond the planned delivery of the project. Careful buyer counsel in pre-construction contracts will add outside dates that carefully reflect the parties understanding of projected delivery at the time of contract signing. Signing a contract today where the sponsor's representative says the apartments will begin closing in March 2013? Then the sponsor should be happy to include a provision that says if they are not ready to close by May 2013, then the purchaser can simply terminate the contract and get their money back. Not a perfect situation for a frustrated buyer, but it's better than being stuck in limbo for a year while delay after delay cause the expected delivery date to keep pushing back. When a sponsor is unwilling to add such a provision to a contract, I always ask, "why?" Is their estimate puffed for sales and not realistic? What date will they agree to as an outside date? If my buyer is prepared to wait for this date, then fine, we'll add it. But if the sponsor's "real estimate" is beyond a purchaser's tolerance for delay, then the deal might not make sense for that buyer and careful brokers would rather find their buyer another more suitable deal than risk an unhappy buyer who has suffered through unforeseen and frustrating delays by the builder.
Financing contingencies: Yes, they are back, but be careful here. If the unit is not going to be delivered for a year, then a financing contingency expiring 45 days after contract signing is not very helpful. Even if a loan commitment letter is issued, with a preliminary appraisal done on plans and specs, the letter will almost certainly expire prior to actual closing, leaving the buyer exposed to financing risk in the event the bank won't renew it. Moreover, interest rate locks typically will not extend from contract date through closing, giving the buyer the reality that they are not only exposed to market risk on price, and financing, but also to a fluctuating and potentially rising interest rate environment.
Wow, this feels small: Probably the most common comment from buyers who visit their dream apartment for the first time just prior to closing, having only seen "and imagined" the layout from plans and specs or a 1/10th scale model of the finished product. Prepare your buyers in advance that a completed unit often feels smaller than they envisioned from the pre-construction offering materials. And, of course, the never-ending discussion of square footage needs to be addressed early on. I'll write soon on the never-ending discussion of the measurement of square footage and what buyers need to know.