Buying Real Estate and the Internet: A User's Guide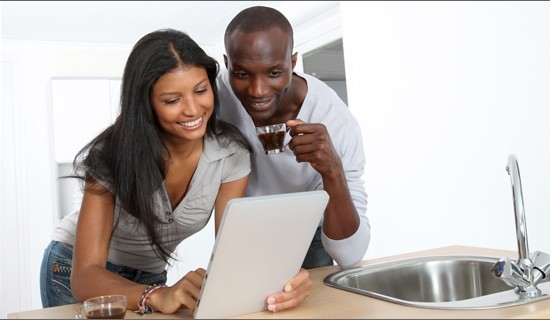 Buyers in today's market have no lack of information when it comes to real estate. And much of that information flows in through the internet, with new real estate blogs and Q&A from "experts" popping up as quickly as the google engines can find them.
The trick for customers in today's market then is separating the useful information from the "not so useful" guidance and the downright misinformation that seems to outweigh the accurate stuff. Here's my guide on how buyers can best use the internet in today's market.
Valuation: Probably once a week on the radio show (Eye On Real Estate weekly on Saturdays 10am-noon AM970) we get the question, "how much below list price should we bid on a property?"  The answer is:  we have no idea.  It reminds me of going into a very expensive clothing store and seeing a 40% off sign.  Is that a better deal than going next store to a discounter and pay full price?  Maybe not, if the first store is overpriced by 80% to start.  Real estate is no different.  Using the web to assist in valuation can be helpful, but remember a few important points.  First, the price at which another similar property traded does not reflect the condition of either piece of real estate.  Another similarly situated property may have sold 2 months ago at $100,000 less than the property you are bidding on, but yours may have a full buildout, with sweeping city views, and the "comp's" interior may be a gut renovation with blocked views.  You won't know that by just looking at prices, since you don't have access to interior condition photos.  Moreover, the price of a property that closed 6 months ago reflects what it likely traded at 9 months ago, due to the lag between contract signing (which sets the price) and closing.  Don't forget this time lag when making evaluations.

New Construction: Checking out what others say about a developer can be helpful before buying in a new construction project.  Most developers are reputable, but a few are less so and even downright unscrupulous, so testing the blogs for comments about how a developer finishes, follow up, and issues in a building can be invaluable.

Vetting Your Team: Assembling the right team to assist on a transaction is key to success.  Finding the right broker, lawyer and mortgage banker can mean the difference between the deal happening and not.  The internet can be a great way to vet these professionals to check out their credentials and experience.

Questions And Answers: A fair number of websites out there offer expert guidance in certain areas that can be useful.  But be careful, before relying on your "expert" to give you a solution, be sure they really are one.  Check them out on the web, and see if they really have the background to be dispensing the advice that you are seeking.