Can I Borrow Your Sculptor?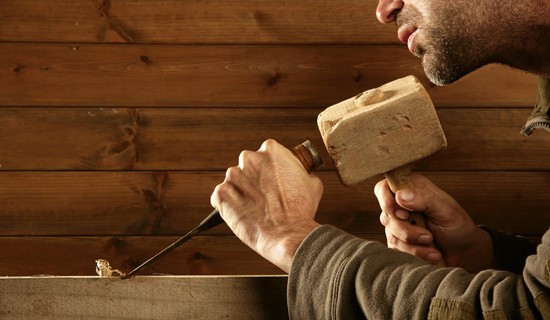 In the land of the bizarre (New York real estate), some phenomena unique to our market raise eyebrows for even the most jaded of real estate experts. Explaining these to potential buyers can be a challenge, so we begin here a series on these unusual issues with a brief primer on each.
Can I Borrow Your Sculptor?
New York City used to be a manufacturing mecca, and many of the commercial enterprises were located in that part of the city now known as the Soho Cast Iron Historic District, or SoHO for short. This "undesirable" leftover of a bygone era became a prime location for visual artists seeking large, cheap (yes, I said cheap) and "lofty" spaces to create paintings, sculpture and installation pieces that simply didn't fit in a typical studio. Artists being, well, artists, were not confined to 9 to 5 workdays, and when creativity sprung, long hours in the studio led to nights on a couch in the corner, a coffee maker next to the bathroom, perhaps a hot plate, and well a small refrigerator to accommodate some snacks. You get the idea, pretty soon the artist was "in residence" in these commercial spaces which were never intended for, or zoned for, artists. As this population grew, they eventually requested that the City legalize their occupancy, and in 1971 the area bounded by Houston, West Broadway, Canal and Centre/Lafayette became legal for residential use as a joint live work quarter. Visual artists, certified as such by the Cultural Affairs Department, were permitted to live and work in these spaces without risk of eviction. Another regulation in 1982 permitted non-certified residents to exercise a grandfather right to remain, but other than that, any non-certified resident of this section of New York is technically an illegal occupant of the space.
Of course today this area of the City is hardly "undesirable" or "cheap." According to Jonathan Miller, an expert in New York City housing and evaluation, average price per square foot in this section is $1,232 per sq. ft. While rumors of a possible enforcement of this code section have led to stories of residents "borrowing" an artist to reside in an apartment, or sending a spouse to art school to "become" an artist (neither of these tactics are likely to work by the way), the Artist In Residence or, more technically, the Joint Live Work Quarters regulations are largely ignored today, with most coops and condominiums simply requiring residents to sign a letter – the so-called SoHo Letter – confirming that they know of the regulation and will comply with it if the City ever enforces it. Until then, everyone agrees to pretend it's not there.
Explaining this peculiar aspect of the terrain here in NYC is tricky, but one point to note is this. What, exactly, would be the political climate in this City that would prompt the regulators to start evicting investment bankers and partners in major law firms from their apartments in SoHo?