Fair Housing in the Age of Social Media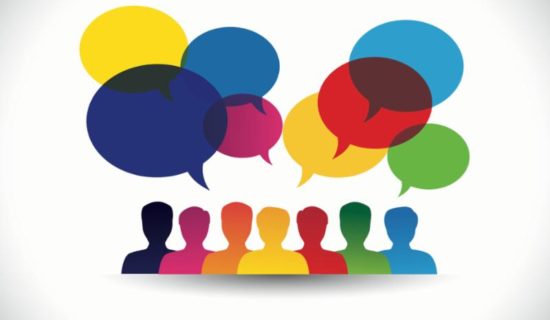 I teach a lot of subjects to the real estate sales community in the metropolitan New York area, and without question the course I enjoy presenting the most is fair housing. It's refreshing to see how committed my students (brokers and agents) are to principles of housing equality. It's good business, and it's the right thing to do.
But occasionally agents and brokers are faced with difficult circumstances, in which their best intentions to effectively market the property inadvertently may run afoul of fair housing principles. Advertising on social media platforms poses novel issues that we will examine here.
When the Fair Housing Act of 1968 was signed by President Johnson, it extended federal protection against discrimination based on protected classes to the realm of housing accommodation, whether it be rentals or sales. Among the strongest provisions in the law is the general prohibition against advertising which states a preference, limitation or discrimination with respect to housing, even if the subject housing is otherwise exempt from the Act's general applicability by virtue of an exemption. New York City and State human rights laws echo and supplement this principle, and licensed agents and brokers are required to comply with these important laws when writing and publishing advertisements and marketing materials.
But with the sophistication of demographic filtering available in today's social media platforms, it is possible to offend fair housing principles without explicitly stating a preference or limitation in the advertisement by narrowing the audience that the advertisement is displayed to, based on an improper, protected characteristic.
For example, Facebook permits users to elect "ethnic affinities" when choosing who will see a paid Facebook advertisement. The rationale, according to Facebook, is that an ad campaign may have multiple versions of the message depending on the ethnic composition of the targeted audience. As when Hollywood created different trailers for the Straight Outta Compton film, depending on whether the viewer of the trailer was likely to be African-American or largely white. Users do not self-identify, but rather Facebook algorithms automatically group users into "affinities" depending on pages they visit, and the searches they perform. So it is possible for a Caucasian to fall into a non-Caucasian affinity group based on the user's search habits and page visit history. Accordingly, Facebook denies the classifications necessarily reflect the ethnicity of the user, and as such marketers are merely focusing on a user's "interests" or "habits," and not on their race.
But in the regulated field of real estate, careful brokers will steer clear of the use of any such platforms that limit the audience of a campaign to exclude certain ethnic groups. Such a marketing plan would almost certainly run afoul of the intent of the Fair Housing Act, which proscribes advertising that states a preference based on a protected class. While the language of the advertisement may not explicitly state a preference, the fact that the social media platform is being used to "exclude" members of certain (protected) classes is problematic. Social media can be a great way to reach viable clients, but as with many new technologies, the new frontiers they present must be carefully weighed against important protections in place to ensure housing equality for all.