Making the Offer: A Success Guide for Buyers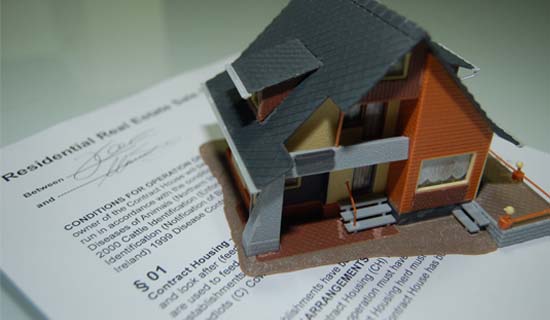 The way an offer is framed can sometimes mean the difference between making the deal and losing it. Suppose you're trying to buy a vintage ring from a widow who recently lost her spouse. The widow wants to sell, and needs the money, but there are obvious emotions involved in letting go of this sentimental object. She offers it for sale at $1,100.
Buyer 1 make the offer as follows: "The ring has a lot of flaws, and I would have to recut the stone to a more modern look, all of which will costs money. It's not exactly the color I want, but I would be willing to pay $1,000."
Buyer 2 comes forward and says: "I know this ring has been a special part of your life and I would really treasure it; owning it would bring me much happiness. It's a lovely cut although not exactly my taste so I would likely have it recut. I must confess when I began looking I had in mind a different color stone, but now I've really grown to appreciate this one. Of course I'm aware of the flaws in the stone itself, but that won't interfere with my enjoying it for many years. I wish could pay your full asking price, but I am able to buy it for $1,000, and would be so happy if you accepted my offer."
Both buyers are offering the same price, and essentially saying the same thing about the ring, but which offer is the seller more likely to take?
Real estate is no different. Here are some guidelines to remember:
Support the offer with data: If not offering full ask, support the offer with comparable and show the seller you've put thought into the number and are not just trying to extract a discount. Sellers may have had the property on the market for a while, or it may be unrealistically priced given the market. It's your job to explain that to them so your offer has support behind it.
Watch how you frame it: Just like the ring buyer, be careful how you frame the final number. If you plan to do a gut renovation because you hate the décor, even though the seller obviously recently did their own renovation, try saying it this way: "I see how much care you put into the decorating of the apartment, and certainly admire the thought put into it. Unfortunately it's not exactly my taste, and I would need to do some further renovation to have the apartment reflect my personality in the same way you've beautifully decorated it to reflect yours. Those alteration costs are reflected in my offer."
Don't insist on a discount: Some buyers are hesitant to offer full ask, even if the property is well priced, thinking they are foolish to pay full price. But if the seller has priced the unit at market, to sell, it will likely go at full ask and a seller might be insulted by a discounted offer without comparable basis.
Don't be afraid to pay a premium: I once had a client who had been searching for 8 months and finally found the "perfect" apartment. They put in an offer and got within $10,000 of the seller's number, but wouldn't budge. He was a finance person and was used to negotiating hard. The deal went to another buyer. My buyer tried moving up to meet the other buyer but the seller had already moved forward. Was it really worth it?
Don't forget about emotion: Real estate is emotional. Sellers raise their families in a home, and sometimes life changes require a sale. It may be the death of an owner, a divorce or marriage, a new baby, all of which makes the transaction more than just a number. Always frame your offer in light of this: "I love your home and would love to make it my own. I wish I could offer more, but my budget just won't allow it. But I truly love this apartment." Sometimes a few nice words will go a long way in a negotiation.
Talk about terms when price isn't getting you there: It's not always just about price. For example, suppose a seller needs an extended closing, up to 6 months, but wants to sign a contract now. The winning bidder might not be the highest price, but rather the one who can be flexible on the terms that the seller needs. If you're financing, and need a contingency, let the seller know you've done your homework and provide a copy of your credit report and a qualified pre-approval from an experienced lender. If you're prepared to move quickly, and can commit to signing a contract in a few days, say it. Terms matter more than ever in today's market.
Stop negotiating to win: It's easy to get caught up in the process and dig in your heels about small issues. But does that really advance your objective? If this is the perfect apartment, and you're on a tight schedule, does it make sense to argue about the seller removing a wall mounted TV in the living room? It might not be "fair" for the seller to exclude this after the price negotiations are over, but the market value of a 3 year old used television is unlikely to change the fundamentals of the deal, so let go of insignificant issues and let the other party "win" on those while you save your ammunition for the major deal points, like price and financing. In the end, you'll be happy to buy a new TV for your dream apartment.