Negotiating to Win?: Be Careful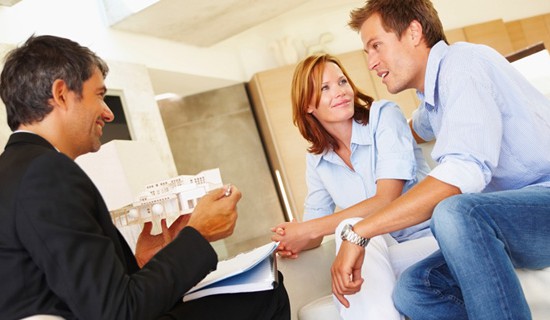 I spend a good part of my day negotiating real estate transactions, contract terms and resolving disputes that arise in the course of a deal.  It's one of the few good things that came out of the financial collapse of a few years ago:  it allowed me to dust off my negotiating skills and begin using them.  In the "good old days" of real estate – pre Lehman as we like to wax nostalgic – the negotiations between me as a buyer counsel and the seller usually began with a contract delivered to my office from the seller's counsel with a cover letter stating that "no changes to the contract would be permitted."  Of course we always tried, and were usually successful in getting some points changed, but in a large part of new construction sponsor deals, the builders knew they had the upper hand and being the sophisticated seller they were, they simply lined people up to sign their standard form contracts.  If a buyer refused, there were 10 more people standing behind him with checkbook and pen in hand.
Those days are over.
But now that negotiation is back, it is important to remember what it is you really want when you are negotiating.  Do you want to win?  Or do you want the apartment?  That may sound like an odd question, but too many people enter into a real estate negotiation with the idea that they are going to argue every point in the transaction – conceding none – in order to "win" the negotiations without factoring in an important element in real estate that is not present in other negotiations:  emotion.  Buying a car, for example, is not typically seen as an emotional transaction.  Even in a resale of a used car by a private owner, the seller might "like" his car, but rarely is there a high degree of emotional attachment to it.  It's a machine that is for sale.  Can you remember the make and model of every car you have ever owned?  Maybe, it is unlikely that you associate major life events with each car.  The birth of your child, your daughter's wedding in the back yard, taking care of your loved one on their sick bed.  This emotional element of real estate – remembering that when people are selling their emotions are at a peak and sometimes not always acting with pure rationale – is imperative if you are going to be successful in your next deal.
Take a recent transaction as an example.  I was representing the seller and when they came in to sign the fully negotiated contract in my office, they remembered that there was a light fixture in the entry way that their son had made when in high school shop class.  The son was now abroad serving in Iraq, and the parents were understandably attached to this light fixture and asked that we exclude it.  I called the buyer's counsel and related the situation, thinking it would be a non-event with the buyer saying "of course" take it out and replace it with another.  But to our surprise, the buyer wanted to "win" the negotiation and said no.  The buyer reasoned that it was too late in the game to raise this, and properly noted that we had marketed the property with the subject light fixture in place with no indication it was to be removed.
All that was true.  But did this buyer really "want" the fixture?  So my sellers decided to sleep on it, and left my office that day without signing.  As it was a Friday, I knew the apartment would remain on the market over the weekend and, sure enough, over the weekend the broker brought in another interested buyer who promptly placed an all cash offer at $50,000 above the "winning" buyer who had refused to negotiate on the fixture.  Had that buyer simply conceded the light fixture which had little monetary but significant sentimental value, the second buyer never would have been shown the apartment as the contract would have been fully signed that Friday and the deal solid at the lower price.
So the next time you "dig in your heels" on a negotiation, ask yourself what it is that you really want to achieve.  You might win the negotiation, but lose the apartment of your dreams.