Seven Rules for Successful Deals in 2012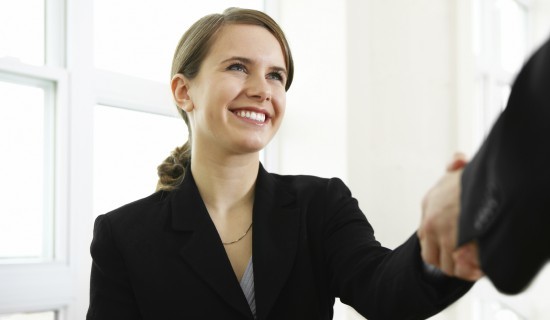 2011 was a tricky year, and closing deals this year required a much different mind and skill set than in the past. I think 2012 will be even more robust, and with consumer confidence posting record increases, we're poised for a banner year. As we start the year, I want to share some trends that I have seen that separate those deals that are successful, from those that fail. Our market is constantly changing, and adaptability is key. So looking forward to a successful 2012, I offer the following insights that might make the difference between a deal going to closing, and a deal going south.
You Can't Have Too Much Information: When clients ask questions these are barriers to entering into the deal. Allowing the questions to linger creates uncertainty, and can derail an otherwise interested buyer. Work quickly to provide complete and accurate answers, it will move buyers from the sidelines to the contract signing much quicker.
Don't Chase The Market: Pricing is more important than ever. Prior methodologies of pricing high in hopes of getting a palatable offer have given way to pricing at the market. Property that moves quickly in this market is priced right, not overly aggressively, and sellers should not be afraid to accept an early and full price offer – it might not come back so soon so be careful to counsel your sellers that early offers can be best.
Give Buyers Time To Get Financing: The days of fast and quick financing are over. The documentation required for a traditional, institutional loan is significant, and bank underwriting is far more stringent than it used to be. Some sellers think it's an advantage to give a "short loan commitment period" in the contract, but in fact such a tactic effectively gives the buyer an option to terminate if they change their mind. A 20 day loan commitment period? It will never happen, and a buyer who after 20 days changes their mind can simply terminate for failure to get financing.
Interest rates: Hard to imagine that they will stay this low for too much longer, so be sure to explain to buyers that the cost of money is as important as price in valuation. Home affordability will never be where we are now, so remember to educate buyers that it's not just price, it's the monthly cost of ownership that is the key.
Remember The Principal Of Trading Up: It's easy for sellers to focus on the fact that their home is not selling for as much as it would have a few years ago, but it's not always obvious to clients that when the sell is timed with a step-up buy, the homeowner comes out ahead. Selling your $500,000 apartment for 20% off peak? If you time the transactions together, the $1,000,000 buy is also likely 20% off peak, and thus you're getting that much more for your money, and dollars ahead.
Poor Credit Is Expensive: Most buyers start the home buying process by looking for an apartment. But smart buyers start with a mortgage banker, and pull their credit report to see where the numbers are. If you are on a borderline, get a credit coach to "repair" your report and bring the numbers up 30 or 40 points. That difference can be 50 basis points on a loan, or thousands of dollars in savings over the lifetime of the mortgage.
Don't Negotiate To Win: Negotiation is back, and there are plenty of "experts" out there and each one seems to have a different theory. Here's the report from the trenches, based on successfully negotiating over 10 deals a week over the last year: don't focus on winning, focus on getting the deal done. I've seen deals go south over a light fixture, when the truth is the light fixture was merely a symbol over which the seller wanted to get a "win" in the negotiation, having felt "beat up" by an aggressive buyer. It's a light fixture, get over it, buy another one, get the deal done.