The Casual Landlord: Avoiding Tenant Problems Before They Start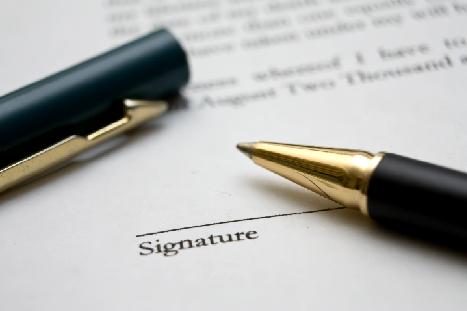 Finding the perfect tenant can be challenging. Most landlord/tenant "situations" start out amicable, with each side excited about the prospect of the tenancy and with no intention of disputes. But don't let that cloud judgement, a careful landlord will do her homework before opening the apartment to occupancy by someone who might not live up to the expectations set out at the beginning. Here are some suggestions to do up-front, before signing any lease, to reduce the likelihood that the deal will get adversarial.
Verify Income / Credit Score: Many prospective tenants "seem nice" with "good jobs." But unless a landlord verifies information upfront, the nice tenant may turn out to be someone with poor credit and little income. Be sure you verify the tenant's income to ensure they make enough to pay the rent. Do what the banks do before giving a mortgage; require a recent pay stub, and call the tenant's employer to confirm the salary given. And always do a credit check on your tenants. Poor credit reflects bad bill-paying habits, and past conduct is likely to predict future rent-paying promptness. Some landlords will offer a low credit score tenant the apartment but only with a guarantor, or advanced payment of rent. These business decisions can make sense in the right circumstance, but arm yourself with accurate information before signing any lease.
Is Your Tenant A Professional Litigant?: If the last three landlords for this tenant have been taken to housing court by him, do you think you will be? Probably yes. Be sure to use one of the various record searching services to determine if your potential tenant has been a litigant before you should know this.
References Help: Many landlords focus on references from prior landlords. But remember, a reference is just that, a personal opinion that may be influenced by other factors. I knew a landlord once who was so anxious to get rid of their tenant, that when a new landlord called for a reference, he was only so happy to provide a "glowing" recommendation for his problem tenant hoping to make that tenant another landlord's problem instead of his!
Insist On Insurance: One of the biggest errors that landlords make is not insisting that tenants keep insurance in place. Suppose a tenant leaves the water running and it overflows and causes damage to the rental and the apartment below. Who pays? A careful landlord will insist that all tenants keep their own policy to respond to this claim, and verify that the insurance is in place by asking for a certificate from the insurer.
Set Out The Terms Carefully: Many disputes with tenants can be traced back to a misunderstanding about the terms of the deal. For example, who pays for utilities? What happens if the common charges and taxes go up on the apartment just after the lease is signed? Does that increase pass along to the tenant, or must the landlord absorb that loss? What if the building decides to stop using a 24 hour doorman to save money, does the tenant have a right to a rent reduction? What if the boiler for the building malfunctions and the tenant is without heat/hot water for a day, is a refund due? Dishwasher breaks, who pays?
Service Contracts: Renting a house with a pool? Expensive landscaping? Don't' assume the tenant will care for these items like you have. Inattention to these areas can cause serious damage. Pools require regular maintenance, and must be properly closed in the off-season. If the tenant "forgets" or doesn't pay the service for the pool, then the damage can run in the thousands. Landscaping too can be expensive to bring back once neglected, so it makes sense to keep service contracts in place for this maintenance and add these costs to the monthly rental obligation.