The Emotional Component of Real Estate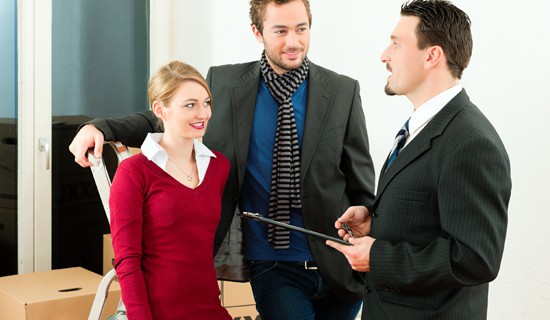 In 1978 Sony invented a device that enabled people to carry their music with them, and play cassettes (that's what we called them then) without being tied to their home. The Walkman revolutionized the music industry, and paved the way to mobile music. They were first, and the innovator.
Why then do I have an Apple iPod touch with me when I am on the treadmill and not a Walkman? Because doing it right 30 years ago does not guarantee that you'll do it right today.
Change is a part of all industries. And real estate is no different. At the height of the market, a few years ago, it was not uncommon for me to receive cover letters with draft contracts instructing me that my client had 2 or 3 days to sign, that changes to the contract would not be vetted, and that the failure to do so would mean that the seller would move on to the next buyer in line. And there were other buyers in line. Those tactics caused many buyers in that market to move to the sidelines, unable or unwilling to move under such pressure, and opting instead to continue to rent or stay in the home they owned until calmer waters prevailed.
Today's market typically provides that less tense environment for most buyers, as multiple offers are still the exception over the norm, and buyers have the luxury to negotiate, ask questions, and not beat the clock to sign a contract before another does. Sure there are still situations where there is real competition, and I always counsel buyers to move with vigor to ensure the deal they want, but the "hit them over the head with a sledge hammer" days of yesterday seems over at least for now.
But like Sony, which maybe didn't adapt quickly to the changing tastes of the music consumer after their success with the Walkman, not every broker has caught on to the fact that not all buyers in this market respond well to pressure tactics.
And so at this time of the year when we tend to focus on family, and emotions and memories take a more prominent place, I remind my readers that there is always a psychological and emotional component to real estate that must be taken into account when doing a deal.
Take for example a buyer of mine that backed out of a deal to buy an apartment earlier this year. These buyers were a young couple, new to the process, impeccably qualified financially, and totally motivated to buy. What happened? Well from the first day we received the contract the listing broker, who had not done many deals since the "height of the market days," continued to call both me and the buyer's broker several times daily, and apply pressure for the buyer to sign. I and the buyer's broker always conveyed these messages, as the buyer had a right to know. I kept explaining to the seller's broker and their lawyer that my clients were serious, just deliberative and cautious first time buyers, who had many questions they were working on getting answered.
Nevertheless, the seller's lawyer responded by threatening to "go to another deal" if my buyer did not sign the week we received the contract. We did eventually answer all of my buyer's many questions, but as they were both busy at work, and traveling for business, they didn't always have the time to focus on the answers we were providing as quickly as the seller wanted, although they did resolve each to their satisfaction and were almost ready to sign when I received a call from the seller's broker Friday at 10am issuing a "5pm Friday deadline." The broker said there was a "backup" buyer ready to go, and a lot of "interest" in the apartment. I called the client and told them that we needed to sign, not wanting them to lose the deal and knowing they really wanted the apartment.
A few minutes after I called my buyer, their broker and I received an email saying that they were going to pass on the apartment. Wanting to get the deal done, I immediately called the buyers to see what was wrong. "Nothing is wrong, Jerry, we think we really do want this apartment, but we just want the experience to be pleasant, and all the pressure is making it not so. This is our first apartment together, and we are really in love, so we want this to be special. We will buy something, and we will continue to work with you and our broker who we like very much, we just don't want this to be an overly stressful and unpleasant experience. Tell the seller and their broker thank you, but we are no longer interested."
These buyers were not mad, they were just not interested in playing this game. Of course there were no other "backups" and the seller's broker frantically tried to revive the deal once we reported our client's position, with the seller even offering to reduce the price, but my buyers lost interest and were not interested in talking anymore to this seller.
So my buyers promptly paid their legal bill, and made some appointments with their broker to see other things. A month later, they bought an apartment they loved, and closed later in the summer. At the closing, the seller brought champagne, and the buyers took turns posing for pictures with all the lawyers to commemorate the event. Everyone hugged at the end, and my buyers walked hand in hand out of the closing.
It was a pleasant experience. And sometimes, more than price and low interest rates, that is just what people want.