The Fine Art of Buying Apartments in Smaller Buildings: a Lawyer's Guide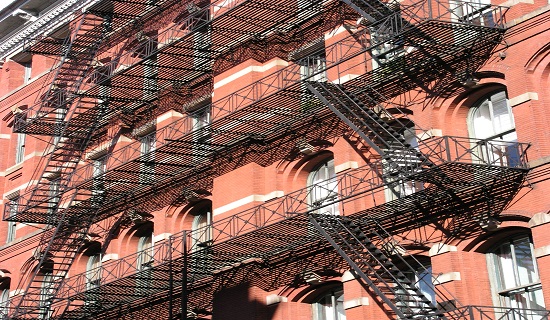 I was recently representing a buyer in a 6 unit coop in Park Slope. The building was self-managed, so I contacted a resident in the building who had been provided to us as a 'due diligence' contact. "Are there board minutes for us to review," my paralegal naively asked. "Board minutes?" replied our contact curiously. "Well let's see, we all met in Frank's apartment last April, had three bottles of wine, and decided what color lights to put on the trees in the courtyard for the holidays. You're welcome to come read them though."
When buying an apartment in a smaller, self-managed building, it's important to have a different plan than one normally employs in vetting larger, more established and formal buildings.  Here are some tips.
Board minutes: A record of the proceedings of the board of directors of a building can give useful insights into issues in a building. But smaller buildings often don't keep minutes, and don't meet formally on a regular basis. When they do, minutes are scant, and often don't yield meaningful information. Instead, ask your lawyer to conduct an interview with a disinterested resident of the building who has knowledge of the building's affairs. I like to do a simple call, 15 minutes usually covers in, asking about things like upcoming plans to increase maintenance, capital projects, problems in the buildings and, importantly, shareholder disputes.
Shareholder disputes: Are never a good thing, but in a small building they can be paralyzing. Be sure your lawyer is asking about whether there are any ongoing disputes and if so, probe deeply. A 6 unit building, of which your buyer is one, means that if there is an ongoing shareholder dispute then at least 2 or the remaining 5 are in conflict. These disputes can get messy, and expensive, so enter eyes wide open.
Financials: It is not unusual for smaller buildings to pushing unaudited financials, or sometimes no financials at all. Moreover, smaller buildings tend to run "lighter" on cash, under the theory that if cash is needed it is easier logistically to raise it from 6 shareholders than it would be for a building of 200 units to do the same. But there are limits.  I have seen buildings that had virtually no cash reserve. This can be dangerous. If the oil furnace breaks, someone has to foot the bill for the repair and with a negligible cash reserve that can create unnecessary delays in basic maintenance.
Consider inspecting: While a professional inspection is often considered overkill when buying an apartment in a large development, smaller buildings merit different analysis. If you are going to own one unit in a 4 apartment coop, then ¼ of all the problems in the building are financially yours. New roof at $100,000? That divides evenly by 4 and with no cash reserve that could mean an unexpected $25,000 assessment. Often the current residents are not even aware of issues uncovered in a structural inspection. So even the most inquisitive diligence with a board member would never have uncovered a hidden building issue.