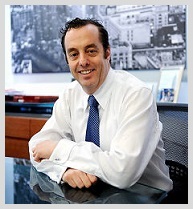 Jerry M. Feeney – Attorney at Law was founded in New York in 2004, with office locations in Manhattan, Bridgehampton and Warwick. Led by Jerry M. Feeney, New York City's foremost residential real estate attorney, the Jerry Feeney legal team is well known for its extensive expertise in New York City's residential real estate market.
Having successfully completed over 6,000 real estate transactions, the Law Offices of Jerry M. Feeney specialize in multiple areas of real estate law including residential property law, legal representation of buyers and sellers, commercial property transactions, closings, bank loans, short sales, coop and condo sales and purchases, and tax gain deferment via a 1031 exchange.
Jerry M. Feeney has been quoted as a real estate expert repeatedly in such prominent publications as The New York Times, Details, New York Magazine, and The New York Law Journal. He also appears weekly on Eye On Real Estate, on radio AM970, whose signal reaches millions of listeners, where Jerry M. Feeney provides expert legal commentary on the NYC real estate market. He is also the real estate law columnist for the New York Daily News online real estate edition. He regularly teaches and lectures on real estate, and is licensed by the New York State Department of State to teach real estate continuing education courses to licensed brokers and agents.
To view our entire team Click here