President & CEO,
Douglas Elliman Real Estate
Jerry Feeney is one of the area's leading real estate legal experts. His ability to translate difficult legal questions into plain language has made his services in demand throughout the industry. But that's not all: I am continually amazed at the breadth of his knowledge in this complex area of the law. As I tell clients all the time, the right team is imperative to a successful transaction, and having Jerry on that team can make the difference between owning your dream home and wishing you had hired Jerry.
---
Licensed Associate Real Estate Broker, Stribling
Jerry, you really are the biggest hit.
---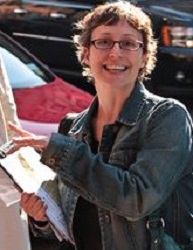 Sheryl Woodruff
Senior Director of Operations,
Greenwich Village Society for Historic Preservation
Once again, we are hearing from our brokers that yours was the best fair housing presentation they have ever heard. So we can't thank you enough for being part of our 22.5 hour course. We are so pleased to be able to work with you on this program. I particularly enjoy hearing about your passion for the topic as well as your personal experiences. It certainly helps to keep the reasoning behind fair housing laws in everyone's minds.
---
Partner,
Ingram Yuzek Gainen Carroll & Bertolotti LLP
You make the support easy. I have yet to hear a complaint from anyone I've referred. It's a no brainer for me.
---

Counsel,
Harwood Feffer LLP
Thanks again for being so nice and helpful. We will recommend your firm.
---
Patricia M. Kelly
Senior Vice President & Associate General Counsel,
JPMorgan Chase & Co.
Thanks for helping with the purchase. You are terrific.
---
Portfolio Manager
SAC Capital
Thank you again for all your help. I know that much of it was straining, and we really appreciate all your assistance and patience.
---
---
Brad Malow
VP of Residential Sales,
Rutenberg Realty NY
I wanted to thank you for the wonderful insight you provided for my most recent blog post. For some reason, it has already garnered the most hits the blog has seen! Over 500 hits in the past two days – which is a great number for the site, having started a few months ago. Thank you, again.
---
Program Director,
Social Science Research Council
I just wanted to express my appreciation for all your hard work and successful completion of the purchase of the apartment. Thank you.
---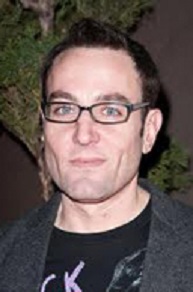 Director of Recruiting,
Martha Stewart Living Omnimedia
Thanks so much for helping with the closing last week. You were great.
---
Charline Cox
I really admired the way that the legal staff put the closing package together. I would like to sincerely thank you!
---
Mary and John Marzolla
We had our closing this afternoon and I just wanted to thank you for your help throughout this process. Everything went so smoothly from start to finish.
As an attorney myself, I must comment on your attorney, Mr. Jerry Feeney and his staff. Mr. Feeney and his staff quickly responded to all of our questions and readily accommodated our closing requests (including last minute changes due to our children's schedules). Their polite and professional assistance were a change from the non-responsive refinance "black hole" we have experienced in the past.
In short, we were very pleased, and even pleasantly surprised, with the entire process.
---
Licensed Real Estate Agent,
Douglas Elliman
Thank you for such a comprehensive presentation and the guided materials. It was truly an excellent session and likely the most important of them all.
---
Licensed Real Estate Agent,
Douglas Elliman
I was thoroughly impressed with the volume of information you presented to us in class. I have never seen such eloquence, style and delivery. After you left, the entire class was all abuzz about how you impressed them. When given the first opportunity, I will be referring you, first! Thank you.
---
Licensed Real Estate Salesperson,
Douglas Elliman
Jerry, thanks for your class this morning. I look forward to leveraging your expertise in many deals. I will also always be sure to have all of my sellers clearly exclude their shower curtains and chandeliers.
---
Associate Broker,
Douglas Elliman
Jerry, I had fun and enjoyed your class today at Douglas Elliman. It was very informative. Look forward to doing some business with you hopefully soon.
---
Director of Federal Practice,
BDO USA, LLP
Thanks everyone for your efforts, advice and guidance on this transaction. Gerri and I greatly appreciate your dedication, patience and professionalism in getting us to this point. Great job and congratulations.